New York Rangers' Ryan McDonagh Among the Best U.S. Defensemen
The New York Rangers captain has been the foundation of their defense for years. But where does he rank among American defensemen currently playing in the National Hockey League?
Since his permanent promotion to the NHL partway through the 2010-2011 season, Ryan McDonagh has been a rock on defense for the New York Rangers, playing his way onto the first pairing and eventually earning the 'C.'
As a staple on the Blueshirts, McDonagh is the kind of shut-down, two-way defenseman teams dream about. With four seasons of 30+ points under his belt already, including 43 points in the 13-14 season, McDonagh has established himself as one of the better puck-moving blueliners in the league. He is on pace to break the 50-point mark in 2016-17.
Indeed, McDonagh has played his way to an All-Star Game selection this season and is a regular for Team U.S.A. at the Olympics and now the World Cup. But where does he rank among his fellow American defensemen?
A strong case can be made that McDonagh is, in fact, the best American defenseman currently playing in the NHL. While countries like Canada and Sweden have dominated the top of the defensemen ranks in recent years, the United States has been stuck somewhere in the middle: lots of talented players, but no perennial Norris contenders or "elite" players in the public eye.
As such, McDonagh isn't clearly behind any one or two Americans. So, we must dig a little deeper than the normal counting stats (going purely by points or points per game places Ryan Suter or rookie Zachary Werenski at the top, respectively).
Among the common "advanced stats," McDonagh doesn't rank particularly high. According to Corsica Hockey, McDonagh ranks sixth among the regulars who represent the United States in international play and at the NHL All-Star Game with a 5v5 Corsi For% of 49.68 since he entered the league in 2010-2011. St. Louis' Kevin Shattenkirk leads that group with 56.71%.
A strong case can be made that McDonagh is, in fact, the best American defenseman currently playing in the NHL.
But digging even further, we must note that McDonagh has played a vast majority of his minutes with Dan Girardi—a player notable for his almost historically poor shot attempt numbers, especially in recent seasons.
As covered by Blueshirt Banter, when McDonagh plays with virtually anyone other than Girardi, his CF% skyrockets. In every season since 2011-12, McDonagh's CF% is between 4.0% (2013) and a whopping 17.4% better (2015-16) when skating without Girardi on the ice. His average over that time without Girardi is 55.6%—2.0% better than Shattenkirk over that same span.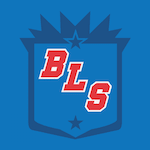 Want your voice heard? Join the Blue Line Station team!
Write for us!
During the current season, McDonagh is enjoying a cool 54.8% CF without Girardi; with him, he's at 43.9%. It's a tale of two defensemen: McDonagh sees a noticeably higher impact on driving shot attempts and preventing them when playing away from Girardi. His numbers in those situations show that, all things considered, he may very well be the best American-born defenseman in the NHL right now.
It's clear that McDonagh is an impact defenseman, who scores at a fairly high clip despite seeing less power play time than most of the other top-tier American defensemen. Without Girardi shackled to his right side, McDonagh takes a step into the elite tier.